Find out what Chinese dishes to try in China!
Sweet and sour pork, kung pao chicken, fried noodles…
With a long history, unique features, numerous styles, and exquisite cooking, Chinese cuisine is one important constituent part of Chinese culture.
Chinese traditional dishes are famous for color, aroma, taste, meaning, and appearance.
The following are the 15 most popular dishes among foreigners and Chinese.
These dishes are available in most large restaurants in China. For convenience ordering, we also give their Chinese names.
1. Hotpot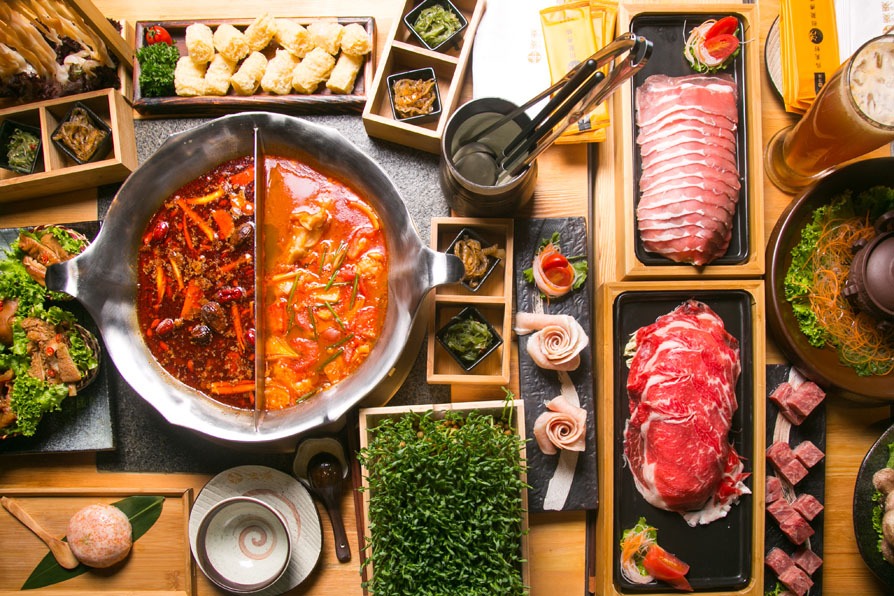 Hotpot (火锅 huǒguō) is a "dish" to tell apart from real Chinese food lovers.
If you really appreciate hotpot rather than just ordering fried rice, chow mein, and dim sum all the time, you are truly a Chinese cuisine fan!
The secret of whether a hotpot is good or not lies in the broth, in which all the meat slices and vegetables are cooked.
Normally you get to choose your own broth flavor, such as mushroom, tomato, original, or spicy.
But still, the flavor can be different according to the sauce you choose to go with the meat.
There are hundreds of kinds: a classic one is peanut butter with smashed garlic and chopped onion dressed with sesame oil.
2. Sichuan Pork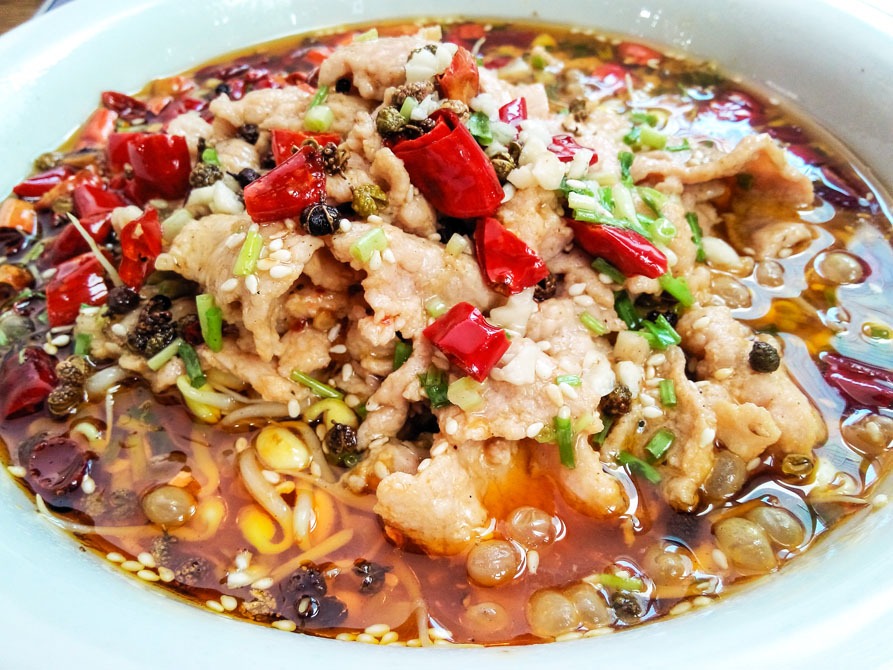 Sichuan Pork, actually, poached spicy slices of pork (水煮肉片 shuǐzhǔ ròupiàn) is a famous Sichuan cuisine dish.
Rather than cooking pork by stir-frying or deep-frying, which consumes lots of oil and can very easily overcook the pork, it is boiled in water with a coating made from egg-white and starch to preserve its freshness and tenderness.
The meaty broth is typical Sichuan cuisine, featuring a peppery and spicy taste.
When eating, you'll find each piece of meat contains abundant juices with a fresh and fragrant spicy aroma.
3. Braised Pork Balls in Gravy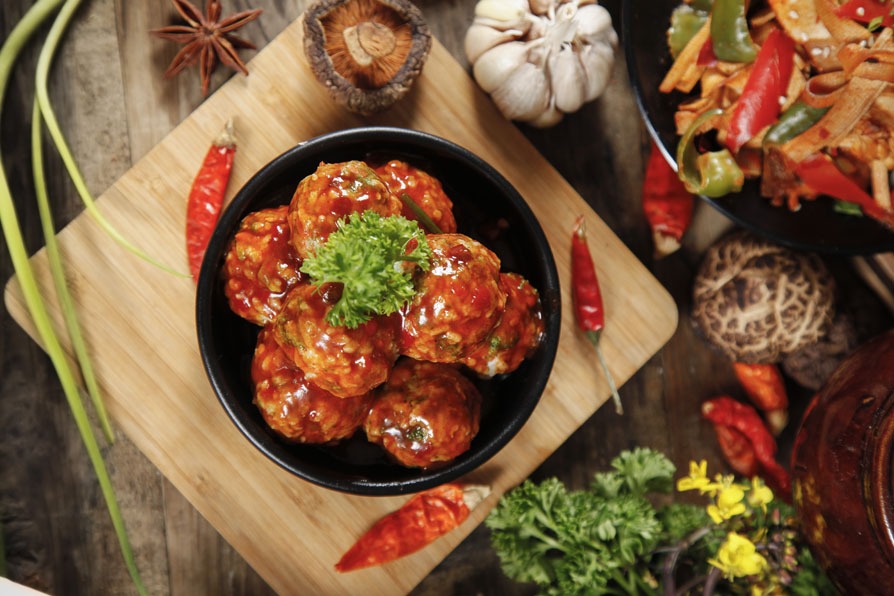 Braised pork balls in gravy (四喜丸子 sì xǐ wánzi) are also known as "Chinese meatballs" (many of our clients call them this).
If you like meatballs and spaghetti, you'll probably appreciate Chinese meatballs as well.
The super-smooth and flavory gravy is almost like a "drug sauce" keeping your taste buds wanting more and more. How many calories does it have? Trust me, you wouldn't care at all!
Tip: We suggest that you only order this dish in a decent restaurant where the meat quality is guaranteed and the prescribed lean: fat pork ratio of 7:3 is achieved in each meatball.
4. Shrimp with Vermicelli and Garlic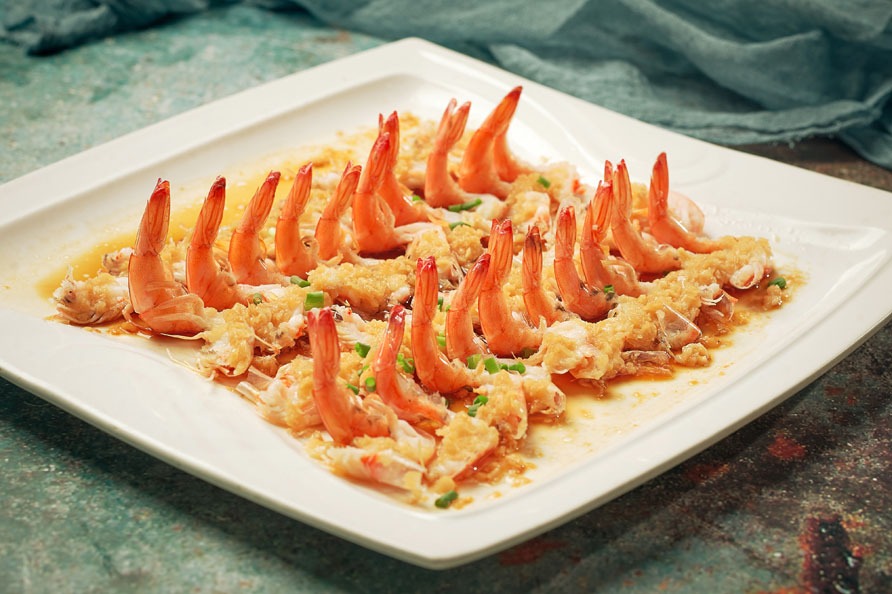 Shrimp with vermicelli and garlic (蒜蓉粉丝蒸虾 suànróng fěnsī zhēng xiā) is a dish not only favored by foreigners but also the Chinese younger generation in recent years as well.
This steamed dish brings out the aroma of everything it has.
The heavy garlic with a seafood sauce flavor blends with the freshness of juicy shrimp.
The vermicelli at the bottom absorbs every single drip of tasty juice running down.
Some Chinese yellow wine to capture the aroma and highlight the flavor is the secret to this delicacy.
5. Dumplings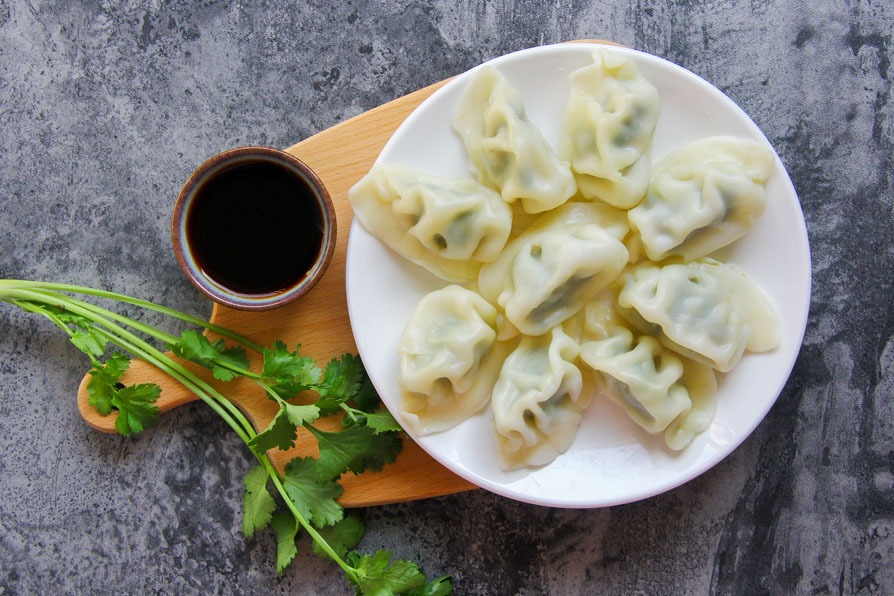 Dumplings (饺子 jiǎozi) consist of minced meat and chopped vegetables wrapped in a thin dough skin. With a long history of more than 1,800 years, dumplings are a traditional food widely popular in North China.
Popular fillings are mince pork, diced shrimp, ground chicken, beef, and vegetables.
They can be cooked by boiling, steaming, or frying. Dumplings are a traditional dish eaten on Chinese New Year's Eve.
6. Chow Mein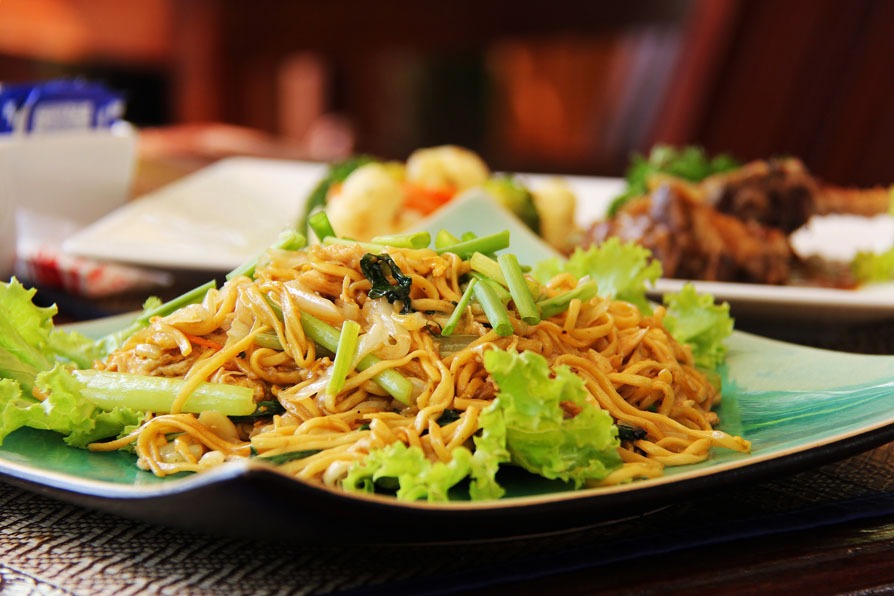 "Chow mein" (炒面 chǎomiàn) is the Cantonese pronunciation of the Chinese characters above, which means stir-fried noodles.
Generally speaking, this stir-fried dish consists of noodles, meat (usually chicken, beef, shrimp, or pork), onions and celery.
For making chow mein, the noodles need to be cooked in boiling water for a while. After they becoming cool, then move to the step of stir-frying.
7. Peking Roasted Duck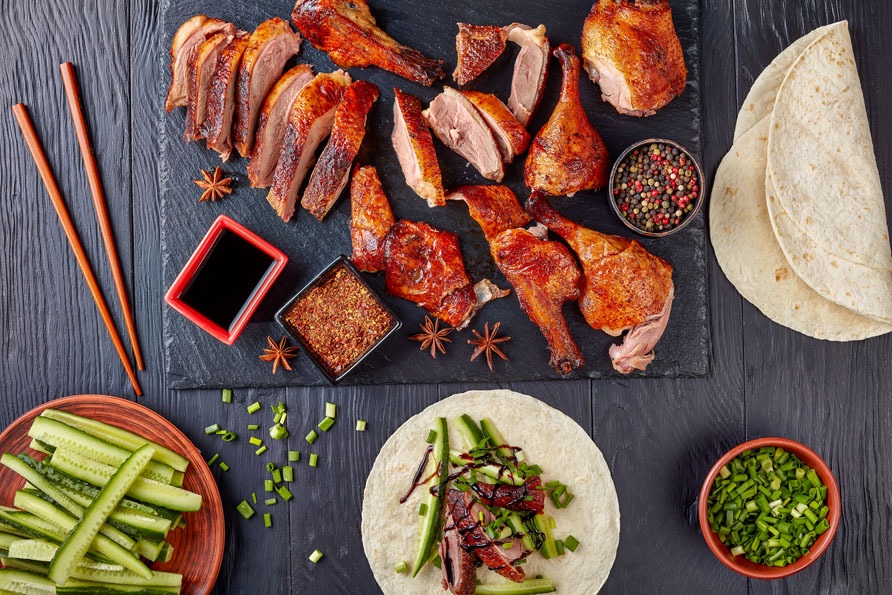 Peking duck (北京烤鸭 Běijīng kǎoyā) is a famous dish from Beijing, enjoying world fame, and considered as one of China's national dishes.
Peking duck is savored for its thin and crispy skin.
The Sliced Peking duck is often eaten with pancakes, sweet bean sauce, or soy with mashed garlic.
It is a must-taste dish in Beijing!
8. Steamed Vermicelli Rolls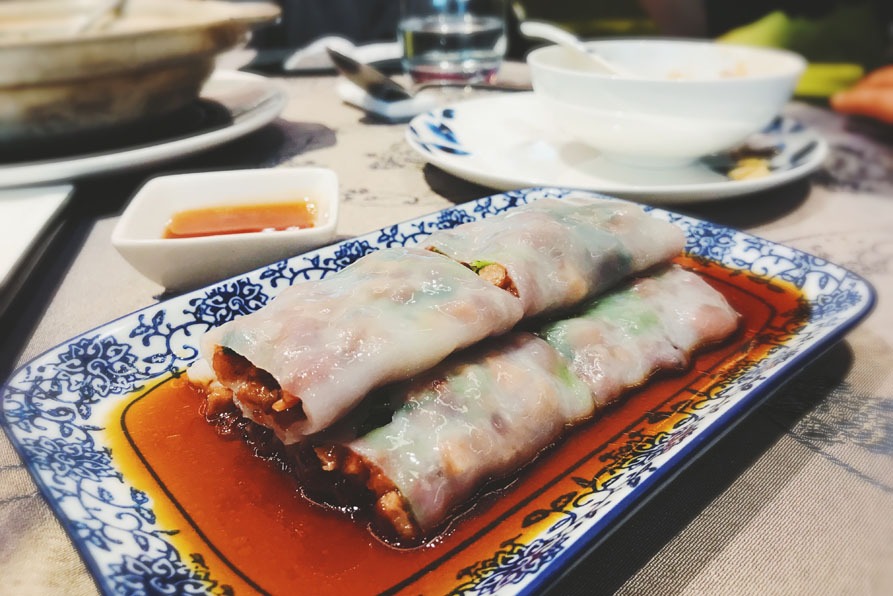 Steamed vermicelli rolls (肠粉 chángfěn) are definitely one of the must-orders of any dim sum meal!
They are not only an expert choice in Guangzhou teahouses, morning tea restaurants, and street food night bazaars, but also a delicacy for many people's breakfasts in the rest of China's middle-class restaurants.
White sheets of rice starch are rolled with various fillings. Some popular choices are beef/pork, shrimp, even oyster, mushroom, egg, lettuce, watercress, etc.
The rolls are steamed till all flavors blended together and then sprinkled with cooked peanut oil, raw soy sauce, chili sauce, or sesame paste depending on individual preferences.
9. Fried Shrimp with Cashew Nuts
Fried shrimp with cashew nuts (腰果虾仁 yāoguǒ xiārén) is another popular dish among foreigners in China.
Its name explains everything. You get the tenderness of peeled shrimps and the crispiness of cashew nuts.
The shrimp is always tender and juicy and easy to deal with.
If you are traveling with kids, this is both a nutritional and smart choice!
10. Sweet and Sour Pork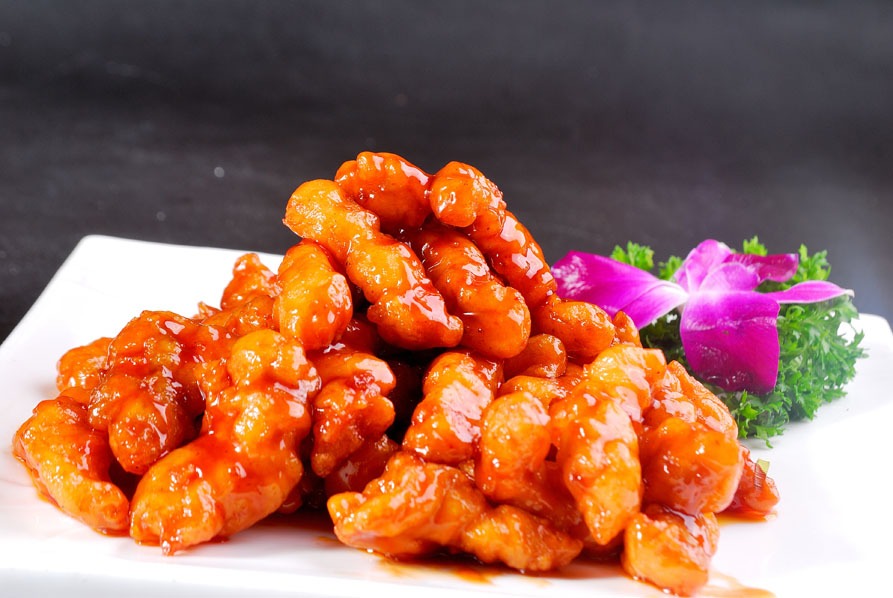 Sweet and sour pork (糖醋里脊 tángcù lǐjǐ) has a bright orange-red color and a delicious sweet and sour taste.
At the very beginning there was only sweet and sour pork, but to meet demands, there have been some developments on this dish.
Now, the pork can be substituted by other ingredients like chicken, beef or pork ribs.
11. Kung Pao Chicken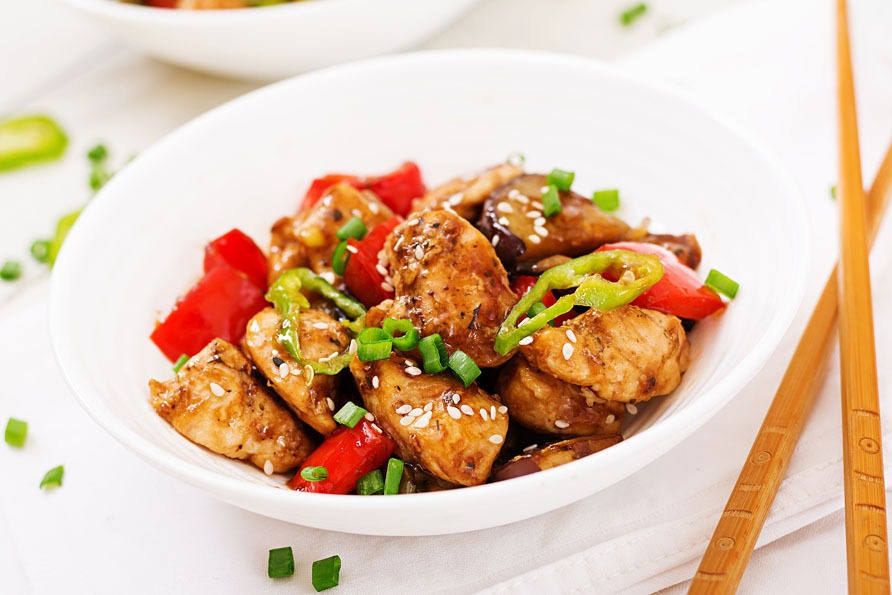 Kung Pao Chicken (宫保鸡丁 gōngbào jīdīng) is a famous Sichuan-style specialty, popular with both Chinese and foreigners.
The major ingredients are diced chicken, dried chili, and fried peanuts.
People in Western countries have created a Western-style gong bao chicken, for which the diced chicken is covered with cornstarch, and vegetables, sweet and sour sauce and mashed garlic are added.
12. Ma Po Tofu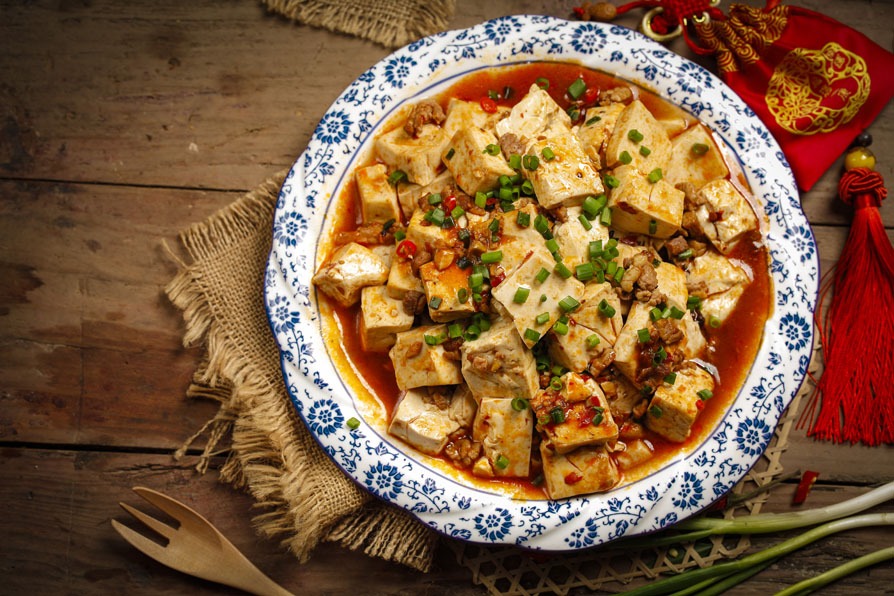 Ma Po tofu (麻婆豆腐 mápó dòufǔ) is one of the most famous dishes in Chuan Cuisine with a history of more than 100 years.
Ma (麻) describes a spicy and hot taste that comes from pepper powder, one kind of condiment usually used in Chuan Cuisine.
The milky tofu is enriched with brownish red ground beef and chopped green onion. It is really a tasty delicacy.
13. Wontons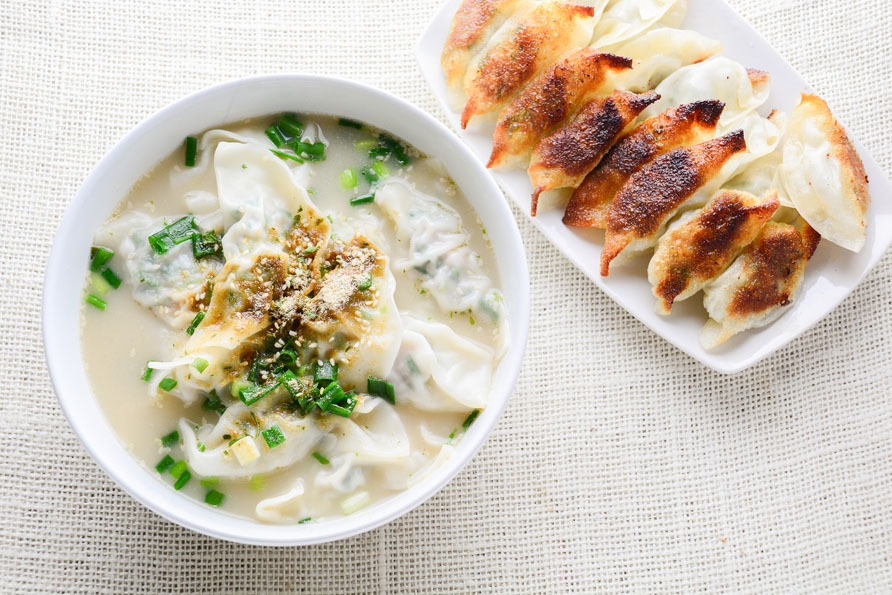 Wontons (馄饨 húntun) have been a customary food for people to eat on the winter solstice since the Tang Dynasty (618–907).
The most versatile shape of wonton is simple a right triangle, similar to Italian tortellini. Wontons are commonly boiled and served in soup or sometimes deep-fried.
The filling of wontons can be minced pork or diced shrimp.
14. Spring Rolls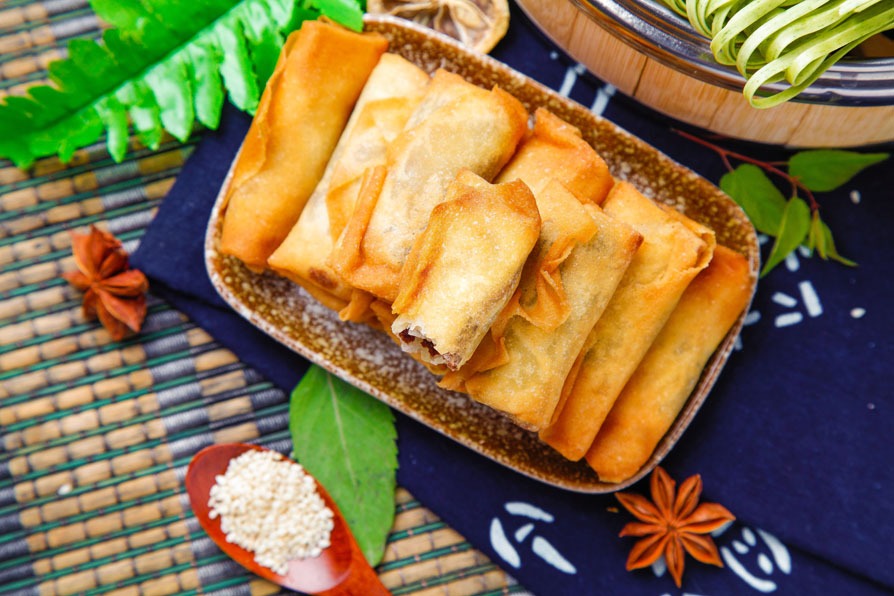 Spring rolls (春卷 chūnjuǎn) are a Cantonese dim sum of cylindrical shape.
The filling of spring rolls could be vegetables or meat, and the taste could be either sweet or savory.
After fillings are wrapped in spring roll wrappers, the next step is frying. Then the spring rolls are given their golden yellow color.
It is a dish especially popular in Jiangxi, Jiangsu, Shanghai, Fujian, Guangzhou, Shenzhen, Hong Kong, etc. 
15. Yangchow Fried Rice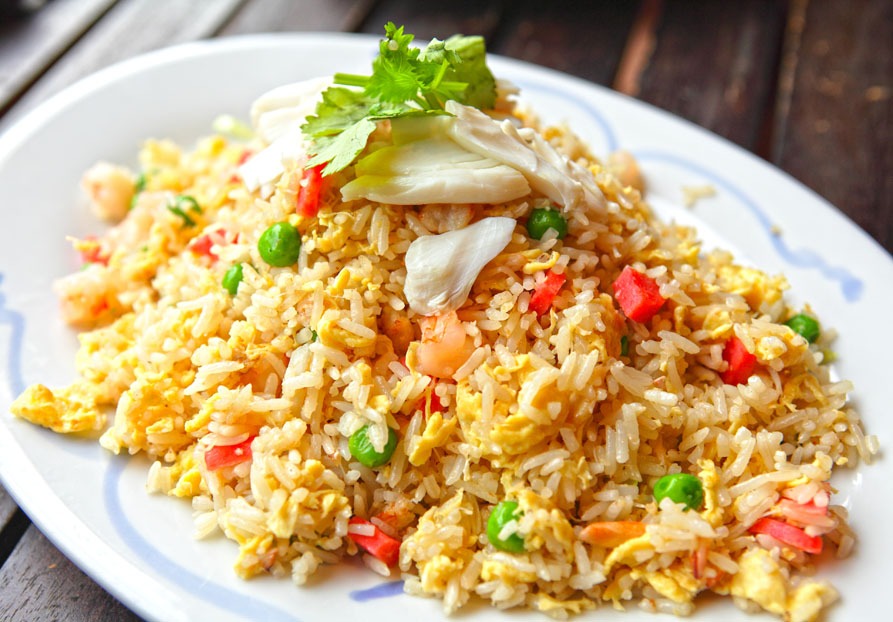 Yangchow fried rice (扬州炒饭 Yángzhōu chǎofàn) is a bowl of classic fried rice you have to try if you travel to Yangzhou.
It is in this city that chefs do fried rice the best, and so Yangchow fried rice has distinguished itself from thousands of types of fried rice in China and has gained its own name.
The standard flavorsome ingredients of Yangchow fried rice are peeled shrimp, diced ham, carrot, mushroom, baby bamboo shoots, crumbled egg, and corn.
When all the ingredients have been cooked and their aroma has been brought out, they are stir-fried with rice till it becomes golden yellow.
100 Chinese Food/Drink Words and Phrases
Before you head over to your favorite Chinese restaurant to celebrate with American-Chinese dishes like Moo Goo Gai Pan or General Tso's Chicken (tasty as they are), try your hand at this Chinese food and drink phrases.
Expand your culinary range, and ask your server what's good to eat — you just may be surprised.
For those looking to travel to the Middle Kingdom, this list should be particularly useful.
The variations in every region are mind-blowing, and should definitely be sampled.
Keep this list handy as you travel along and you should have no problem ordering fresh soymilk to wash down your mouth-numbingly spicy food, should the craving strike.
*A note on pronunciation: Mandarin Chinese uses four tones. A shift in tone can change a word's meaning entirely, but a system called pinyin transcribes characters into the Roman alphabet to help English-speakers pronounce the word they mean.
Drinking
Alcoholic
Píjiǔ: Beer

Báijiǔ: Literally means "white liquor"

Shàoxīngjiǔ: Shaoxing fermented rice wine

Hóng pútáojiǔ: Red wine

Bái pútáojiǔ: White wine

Gānbēi: Cheers!
Non-alcoholic
Guǒzhī: Fruit juice

Yī píng shuǐ: One bottle of water

Bīng shuǐ: Ice water (not really something you should order in China)

Kěkǒukělè or Kělè: Coca-Cola

Xuěbì: Sprite

Kāfēi: Coffee

Dòujiāng: Fresh soymilk

Niúnǎi: Literally "cow's milk"
Tea (of course)
Hóngchá: Black tea

Lǜchá: Green tea

Mòlìhuāchá: Jasmine tea

Wūlóngchá: Oolong tea

Júhuā chá: Chrysanthemum tea

Nǎichá: Milk tea/bubble tea
Food
For the carnivore
Ròu: Meat

Jī ròu: Chicken

Niúròu: Beef

Zhū ròu: Pork

Yáng ròu: Mutton
From the sea
Hǎixiān: Seafood

Yú: Fish

Xiā: Shrimp

Xiè: Crab

Lóngxiā: Lobster
Vegetables
Dòufu: Tofu

Dòuyá: Bean sprout

Bōcài: Spinach

Báicài: Cabbage

Cōng: Scallion/Onion

Sǔn: Bamboo shoot

Mógu: Mushroom

Xīhóngshì/ Fān qié: Tomato

Yùmǐ: Corn

Tǔdòu: Potato

Qiézi: Eggplant
Menu Mainstays
Mǐfàn: White rice

Chǎo fàn: Fried rice

Jiǎozi: Dumplings

Húntún: Wonton

Tāng: Soup

Bāozi: Stuffed steamed bun

Mántou: Plain steamed bun

Chǎomiàn: Fried noodles

Tāngmiàn: Noodle soup

Zhōu: Congee/Porridge

Yóutiáo: Cruller (to accompany Zhōu)

Jīdàn: Egg

Cháyè dàn: Tea-soaked egg

Pídàn: Century-old egg (preserved duck egg)
Good Regional Dishes to Know
Sìchuān Huǒguō: Sichuan hot pot

Chāshāo: Cantonese barbeque pork

Běijīng kǎoyā: Beijing roast duck

Lánzhōu lāmiàn: Lanzhou hand-pulled noodles

Xiǎolóng bāo: Shanghai small steamed buns

Yángròu Chuan: Chinese Muslim barbeque mutton skewers

Dōng pō zhū ròu: Hangzhou braised pork belly

Hézǐ jiān: Fujian oyster omelet

Chǎngshā chòu dòufu: Changsha-style stinky tofu
Flavor
Là: Spicy

Má là: Numbing spicy

Suān: Sour

Xián: Salty

Tián: Sweet

Kǔ: Bitter

Xiān: Similar to "umami"

Chòu: Smelly or pungent

Wèidào: Taste/smell
Spices/Seasoning
Jiàngyóu: Soy sauce

Cù: Vinegar

Dàsuàn: Garlic

Jiāng: Ginger

Zhīma: Sesame

Làjiāo: Hot pepper

Huājiāo: Sichuan peppercorn (literally "flower pepper")
Good To Know
Chī fàn: To eat (literally "eat rice")

Zǎocān: Breakfast

Wǔcān/Wǔfàn: Lunch

Wǎncān/Wǎnfàn: Dinner

Diǎnxīn: Dessert

Cānguǎn: Restaurant

Gè rén: (Number) of people

Fúwùyuán: Waiter/waitress

Do NOT call your waitress Xiǎojiě. While it typically means "Miss," in the service industry it is slang for "prostitute."

Kuàizi: Chopsticks

Chā: Fork

Wǒ chī sù: I am vegetarian.

Wǒ yào zhège: I would like this one.

Yǒu shénme hào chī de: What's good to eat?

Zhè shì shénme: What is this?

Càidān: Menu

Diǎn cài: To order

Duōshǎo qián: How much (does it cost)?

Hěn hào chī: Delicious

Zhēn bàng: Awesome
We hope this was helpful. Leave a comment if you like the post, or share what other national dishes you recommend to try in China.